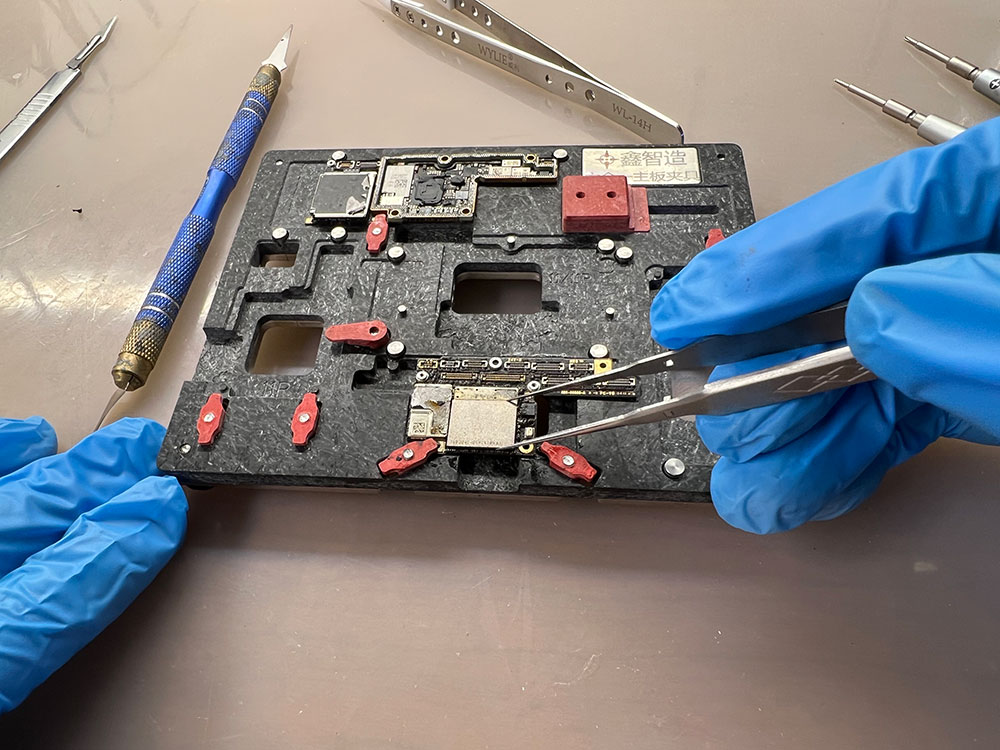 Battery Replacement with Battery Health
Is your phone barely making it through the day on a single charge? Don't let a dying battery slow you down! Our expert technicians are here to swiftly replace your cellphone's battery, breathing new life into your device. Say goodbye to constant charging anxiety and hello to uninterrupted usage. We use high-quality replacement batteries to ensure lasting performance, so you can stay connected and productive without any worries. Let us handle the power, so you can keep up with your busy life.
You won't get this!
At our repair center, we take pride in our commitment to quality and customer satisfaction. When it comes to screen repairs, we go the extra mile by exclusively employing authentic Apple components. This means that you can rest assured knowing that your device will undergo a repair process that maintains the original integrity of your device.
By utilizing genuine Apple parts, we ensure not only a seamless and precise repair but also eliminate any concerns about encountering popup alerts on your phone. These alerts often arise when non-certified components are used in repairs, causing compatibility issues that can disrupt the functionality of your device.